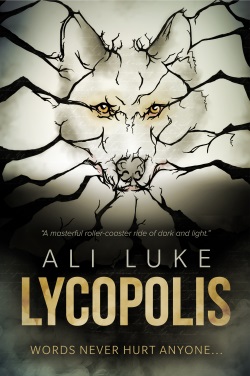 Seth's got a lot going for him: money, charm, and Lycopolis, a niche online game where he can play god.
He wants more. Much more. Because Lycopolis isn't just a game — and Hallowe'en offers the perfect excuse to introduce a spooky twist to the story he's orchestrating.
Only one of the players refuses to take part: Kay.
Frankly, he didn't think she had it in her. But, as he wrestles with power and faces the darkness, she's the one who keeps getting in the bloody way.
Of course, he wins. He always wins.
Except this time, he wishes he hadn't. Because something ancient and evil has been playing him all along. And by the time he understands just what's at stake, it's almost too late … and even Kay might not able to save him.
Lycopolis fits somewhere between "contemporary fantasy" and "supernatural thriller".
You can buy the ebook version of Lycopolis from:
Or you can get the paperback from:
US readers: Amazon.com, $12.99 (click here)
UK/international readers: Lulu.com, £7.99 (click here)
January 2016: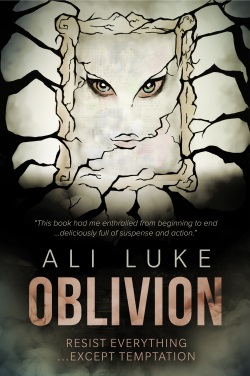 The sequel, Oblivion, is now out too … after four long years involving two pregnancies and two babies. Hope the wait was worth it!
This is the second part of the planned trilogy, and you can get it from:
Paperback and other ebook editions coming soon.
About Ali and Lycopolis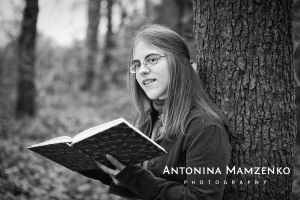 I'm Ali Luke and you'll find my writing all around the blogosphere. (You'll also find work under my maiden name, Ali Hale.)
Lycopolis took around three years to write, and the bulk of the novel was completed during my MA in Creative and Life Writing at Goldsmiths College. It's my first published novel (and my fourth attempt at writing one).
Many of the novel's themes are ones that have interested me for years: the nature of evil; redemption; belonging; real and virtual worlds; the power of the imagination. Some of these threads will continue through the next two novels in the trilogy.
Lycopolis-the-game draws heavily on my experience of online text gaming as a teenager and student – though I never summoned any evil demons (honest). I've lived in London and Oxford, where parts of the book are set, and I have fond memories of the Pit & Pendulum pub in Nottingham.
I'll be writing about some of the topics and questions raised by Lycopolis on the blog here (through the medium of both fiction and non-fiction); if there's something you'd like me to explore in more depth, just let me know.