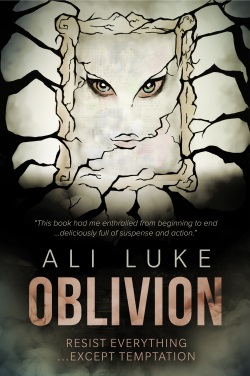 This has been four years in the making, so let's get to it:
Oblivion, the second book in the Lycopolis trilogy, is now available. Hurrah!
Buy Oblivion from Amazon.co.uk
It's currently only out as a Kindle ebook, but I'll be creating versions for other e-stores soon, and hope to make a paperback version available as well.
Oblivion begins about six weeks after the events of Lycopolis. Here's the blurb:
********************************************************
In the English countryside, Seth's settling into his new house – a striking contrast with his home in London. Over in Swindon, Mark and Hannah are coming to terms with family upheaval. In Oxford, Kay and Brandon are trying to focus on their studies – yet the demon world is becoming a hard-to-ignore reality.
Seth's new house harbours an old secret, one that's set to rock Mark and Hannah's already shaky marriage … despite their determination to have nothing more to do with him.
An empty picture frame, a dark snowy night, and the gift of a thousand pounds open up a dangerous path for fresh temptation and ancient evil to combine.
********************************************************
If you follow my blog Aliventures too, you'll probably know the reasons for the four year wait: my two young children, Kitty (who will turn three in March) and Nick (who was one on Christmas Eve). They are a delight, but a time-consuming one!
My novel writing is becoming ever more efficient, however, and I have no plans for more pregnancies and babies … so I hope to have the third and final volume of the trilogy completed and published by the end of 2017.
To make sure you hear about it as soon as it's ready, join the email list by popping your name and address in below. (I would never spam you or sell your email address … you'll only hear Lycopolis-related news from me).
{ 0 comments }